Overview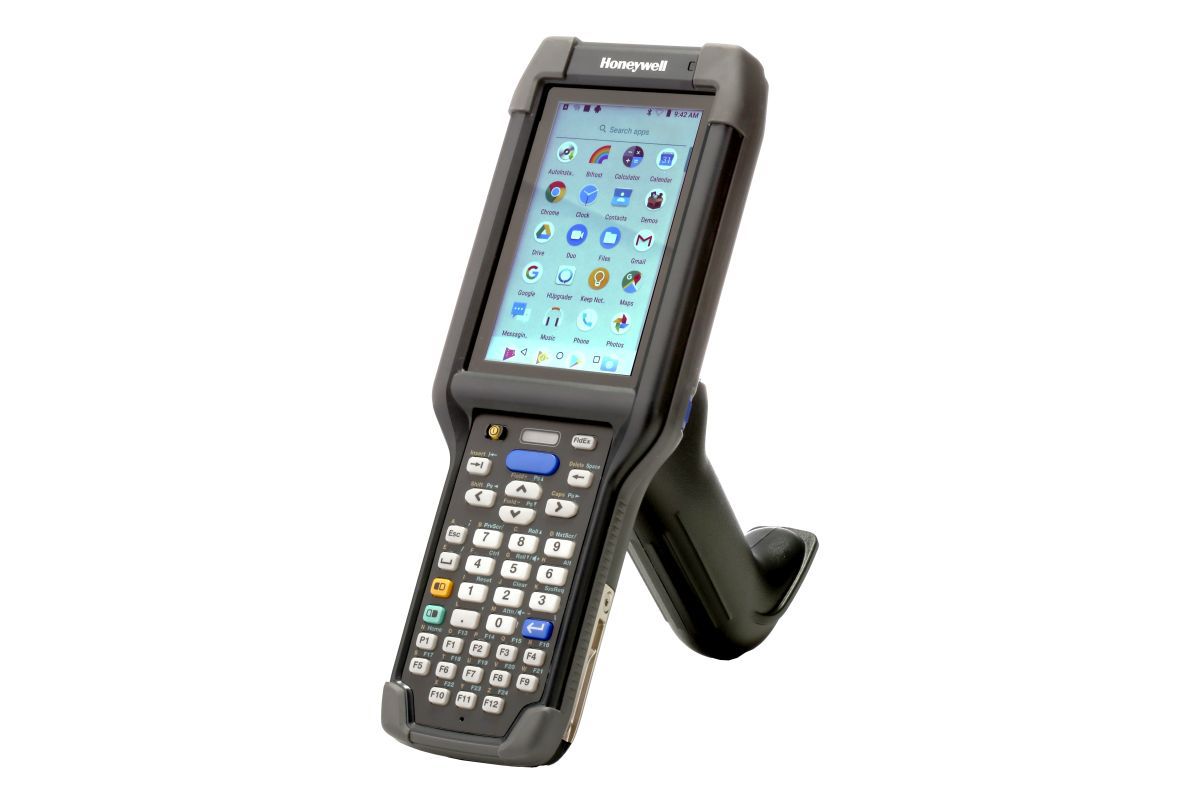 The CK65 mobile computer boosts supply chain productivity by accelerating and error-proofing work in distribution centers and manufacturing. With the longest supported lifecycle available, up to 28-hour* battery life, and best-in-class ruggedness, the CK65 maximizes productive uptime, while providing an easy path for users migrating from legacy Windows operating systems to the Android platform.
The Mobility Edge™ hardware platform and enterprise lifecycle tools drive an integrated, repeatable, scalable approach for accelerated and secure development, deployment, performance management, and lifecycle management.
Features
The CK65 device provides future-proof investment protection with support for four Android generations, starting with Android 8 (O). Security updates are also available for up to two years after the last Google patch through Honeywell Sentinel.

The large touchscreen with 51 or 53-key alpha numeric, 38 or 42-key numeric function, or 30-key large numeric keypads supports both legacy key-centric and newer touch applications. Keypads allow input in extreme environments and optimize efficiency in all environments.
Download File
Photo Album