Overview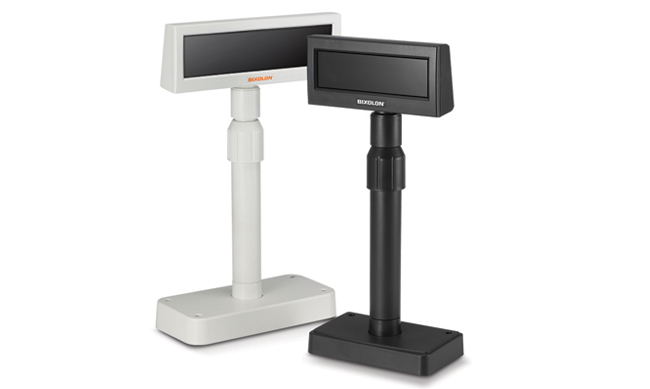 The BCD-1100 comes with a true USB interface, can emulate many popular command sets, and has better visibility due to an optically matched lens and wider character pitch. Best of all, this premium pole display is also one of the most affordable on the market.
BIXOLON's BCD-1100 is a customer display that provides your customers clear, easy-to-read information at the fastest data-transfer rate available. The easy-to-use VFD display makes at attractive communication with customers by its fascinating design and rich colors.
The BCD-1100 comes with much functionality that simply is not found in other vendors customer displays. User-definable characters and a built-in real time clock are all standard features of the unit's firmware
Features
• Compact size and True USB interface connection (BCD-1100)
• Clear, easy-to-read 20 Characters _ 2 Lines Dot Matrix,
• Bright blue and green vacuum fluorescent display.
• Vacuum fluorescent display offers wide range of viewing angles
• Customization pole length
• Easy connectivity to a wide range of BIXOLON receipt printers
• Automatic message scrolling
• Easily programmable for customer messages
Download File
Photo Album